Sitecore Symposium 2022 - community speakers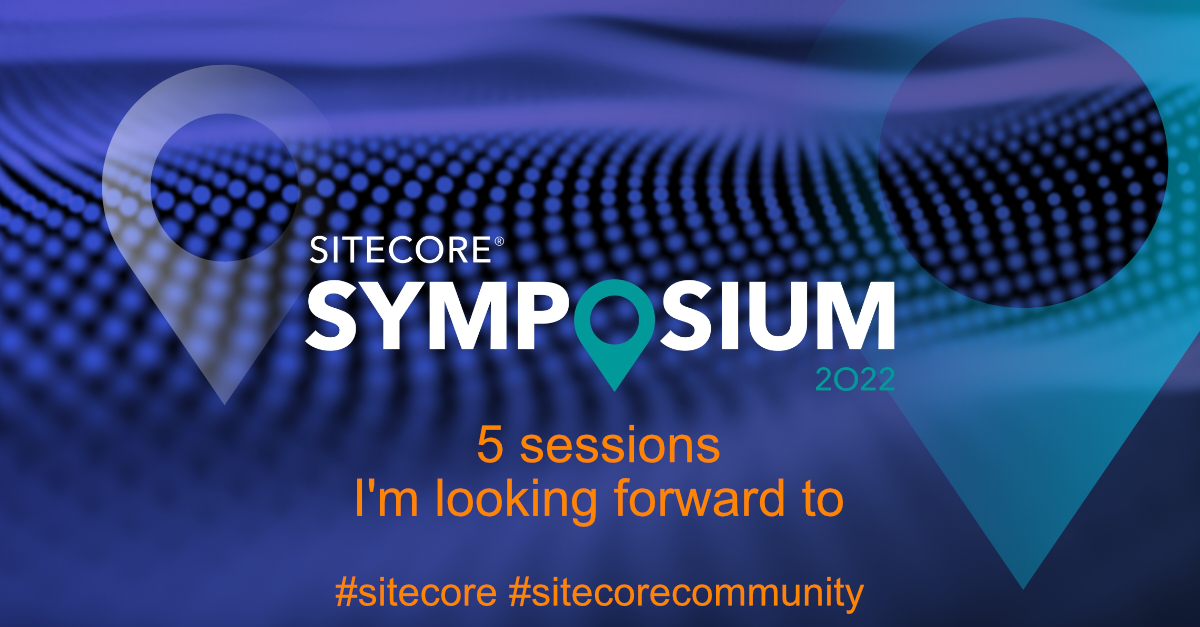 Since the Symposium is getting closer and closer (17 - 20 october), lets have a look at some of the community speakers at the event!
I'm highlighting 5 talks out of a whopping 109 sessions. So I'll only be covering 4,59%...
Have a look at the full agende here: https://symposium.sitecore.com/explore/agenda#/
Note that not all presentations are visible by default on the agenda page. To view everything, use filters or press the Show More button at the bottom.
1. CDP: Creating the right content for the right visitor
A presentation by Dan Lopez and Rob Reilley.
About the presentation
Using CDP we will show you how a visitor can be interested in getting more information by clicking on an ad campaign. Once clicked we will show more information from CDP in a form of a pop-up on a personalized Sitecore page. Sitecore page will be customized based on the ad campaign link clicked.
What is CDP?
The Sitecore Customer Data Platform is the full SAAS platform of Sitecore to gather customer data such as website visits or offline interactions. And to make decisions on this data. Thus enabling the customer to deliver custom web experiences to their site visitors.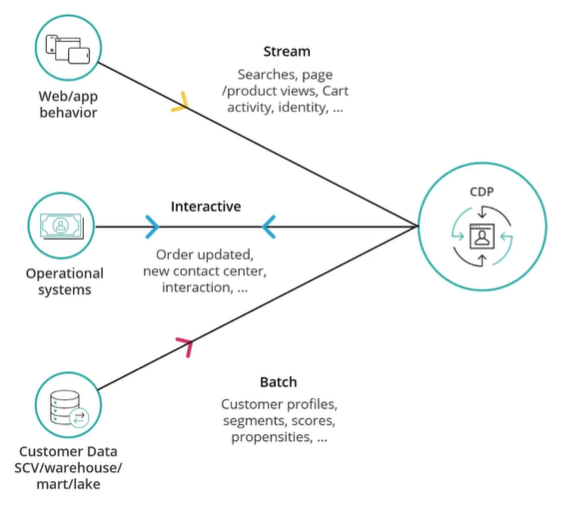 You use Streams to send data to CDP. To consume data from CDP, use Interactive API's.
Why this presentation is interesting
CDP is rather new for me and I'm looking forward learning more about it. A nice presentation that goes through a real time use-case is a great way to get to know the Sitecore CDP product better.
Learn more about CDP
Watch this 20 minute video by Mark van Aalst, Senior Developer Advocate @Sitecore.
---
2. Blazingly fast e-commerce powered by Sitecore OrderCloud, XM, Personalize, and Send
A presentation by Roland Villemoes.
About the presentation
Come see a ready-to-go-live e-commerce storefront that's fast, is a progressive web app, and brings your Lighthouse score through the roof. The solution is built on React and Next.js and powered by a composable architecture: - Sitecore OrderCloud as the commerce engine - Sitecore CDP for personalization & promotions - Transactional emails with Sitecore Send - Content managed with Sitecore XM You'll be amazed to hear about the development productivity and time-to-market. No more "That will be in our next release next week." Get it done now!
What is OrderCloud?
Sitecore OrderCloud is a commerce solution with an API-first, headless cloud platform. It powers custom eCommerce experiences, order management, and marketplace applications.
Why is this presentation interesting
I had a surface level look into Ordercloud earlier this year and was amazed at the well documented and easy of use of this product. It has massive capabilities - in the right hands off course - and this presentation promises the best of breed composable stack together with React and Next.js. So what is not to like about this?
Learn more about Ordercloud
Watch this 18 minute video by Rob Earlam, Senior Developer Advocate @Sitecore.
---
3. DevOps and governance in Sitecore containers
A presentation by Kelly Rusk.
About the presentation
Running Sitecore in containers brings about a completely new range of DevOps and governance considerations. Learn how to structure your DevOps to go from local development in Docker to deployment in an AKS Cluster with the appropriate post-deployment steps. We'll cover the necessary governance for both releases and production support.
What is Docker, AKS?
Docker is an open platform for developing, shipping, and running applications.
Docker containers are executable units of software that code is packaged in, along with libraries and dependencies. Containerization of an application provides a clean separation of concerns, as developers focus on their application logic and dependencies, while deployment teams focus on deployment and management.
AKS stands for Azure Kubernetes Service and is a cloud orchestration service that allows you to deploy, scale and manage your Docker Containers.
Why this presentation is interesting
We have our fair share of knowledge with Docker Containers and I'm looking forward to see how DevOps integrates with deployment into an AKS cluster.
Learn more about Sitecore on AKS
Watch this 22 minute video by Rob Earlam, Senior Developer Advocate @Sitecore
---
4. Diving into headless
A presentation by fellow Belgian Kevin Claerhout.
About the presentation
Learn how we shifted our focus towards headless applications with two practical success stories using Sitecore headless services. First, The Dive is a 3D experience explaining the Unilin history with a personalized story for each visitor. Second, with Quick-Step In-store, we're creating a bridge between the online and offline customer experience. Join us to learn about this digital tool that guides visitors through their own customer journeys.
What is headless?
Headless provides a decoupling from your content and whatever service that wants to consume that content.
Sitecore Headless Services provides a suite of services, APIs, and software development kits that allow you to develop decoupled applications such as websites. This transforms Sitecore into a headless content management system.
Why this presentation is interesting
This talk will provide a real insight into the tranformation a company undertook towards a headless setup.  A question that certainly more companies have.
Learn more about Sitecore Headless development
Watch this 22 minute video by Nick Wesselman, ex-Principal Product Manager @Sitecore
---
5. Search unleashed! "Reflektions" on personalized search for XM Cloud
A presentation by Dennis Augustine and Hugo Santos.
About the presentation
Let the dogs out! Join us to discover what's possible when omnichannel content is served up by a best-in-breed recommendation and relevance engine informed by a 360° view of the customer. We've been in the lab with Sitecore Discover (formerly Reflektion), Personalize, and XM Cloud, and the results are explosively awesome! Join us for this session to see for yourself and imagine what else is possible.
What is Sitecore Discover?
Sitecore Discover is a commerce module platform that delivers unique shopping journeys tailored to each shopper's in-the-moment needs and wants.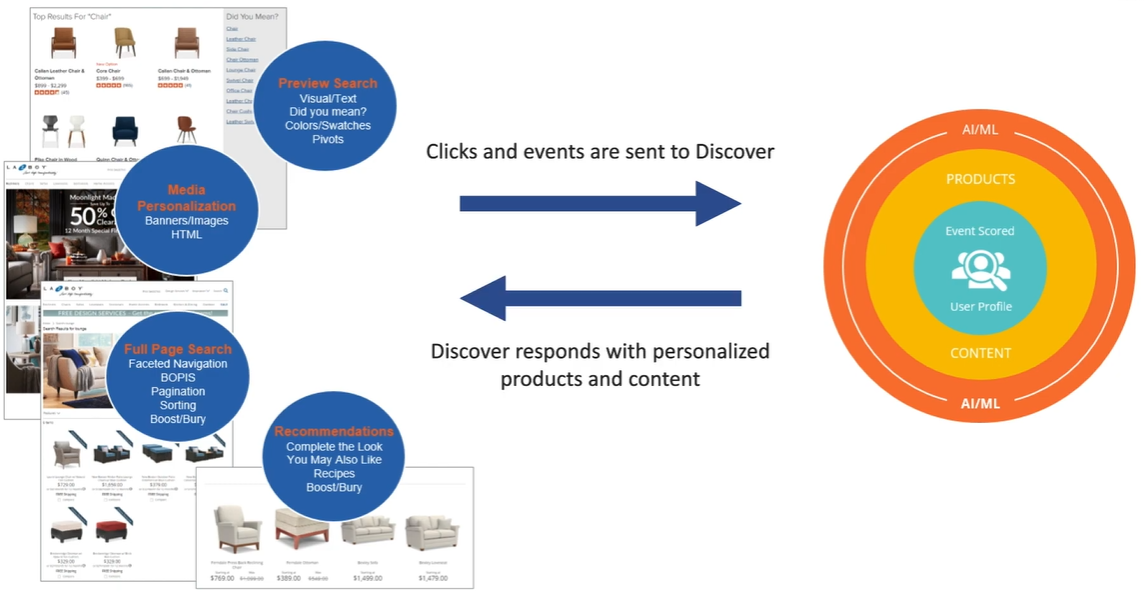 Presenting highly targeted products at the right moment - out of thousands of products in a catalog - is the essence of converting a visitor into a buyer.
Why this presentation is interesting
I'm eager to see this presentation that showcases the power of Sitecore Discover combined with Personalize and XM Cloud. Since XM Cloud is also relatively new, it will be nice to have some insights into how it works and operates.
Learn more about Sitecore Discover
Watch this 16 minute video by Chris Janning, Director of Sales Engineering @Sitecore